Content Marketing
Content Marketing
How content marketing will benefit your company
Increased website traffic, which accelerates your referrals and conversions.

A key component to content marketing is blogging, which provides fresh, regular content on your website. This helps boost website traffic from people who are likely to become your next customers.

Nearly 40 percent of all companies in the U.S. use blogs for marketing purposes, and companies that blog are 13 times more likely to generate a positive marketing ROI. (Source: Hubspot)

Tried-and-true results at a fraction of the cost.

Content marketing generates about 3 times as many leads as traditional marketing tactics, yet it costs 62 percent less. (Source: DemandMetric)

Established reputation as an industry leader.

We love this quote from Glen Llopis, a Forbes contributor (emphasis ours): "Creating great content that is unique and engaging is both an art and a science. … Make your content newsworthy, timely, relatable and create an emotional connection with your audience. Make it genuine, authentic and true — and followers and revenue conversion rates will begin to climb. Your audience wants to know you before they begin to buy from you." Read the full article here.
Our content marketing packages will: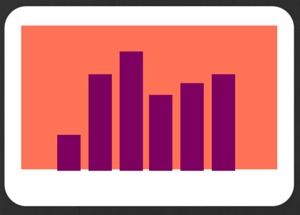 Create regular blog posts, to be published according to your company's needs: from twice a month to every business day.
Create a comprehensive content strategy to integrate with your company's overall marketing strategy.
Review your company's existing website for SEO and suggest changes.
Monitor and respond to blog comments.
Design and optimize customized pictures for each blog post.
Create a blog editorial calendar, which controls the content creation process from conception all the way to writing, editing and publication.
Provide a "Content marketing ROI" spreadsheet to track results on a monthly basis.
Provide hour-long regular touch-base meetings with your company contact: weekly, monthly or quarterly, depending on your needs.
Negotiate additional features, such as landing page campaigns, blog and website design features, and more.
Why you need a strong content marketing strategy
In today's increasingly cluttered world, it's not just enough to produce content – it must be compelling, captivating content. If you're just beginning to explore this idea of content marketing, see these "cold, hard content marketing stats" from Kapost, including:
Year-over-year growth in unique site traffic is more than 7 times higher for content marketing leaders compared to followers (19.7 percent vs 2.5 percent).
95 percent of B2B enterprise marketers use content marketing.
86 percent of B2C marketers use content marketing.
The website conversion rate is nearly 6 times higher for content marketing adopters than non-adopters (2.9 percent vs 0.5 percent).
Almost two-thirds of companies today – 62 percent – outsource their content marketing.
Contact us today for a FREE 30-minute consultation of your company's existing website.